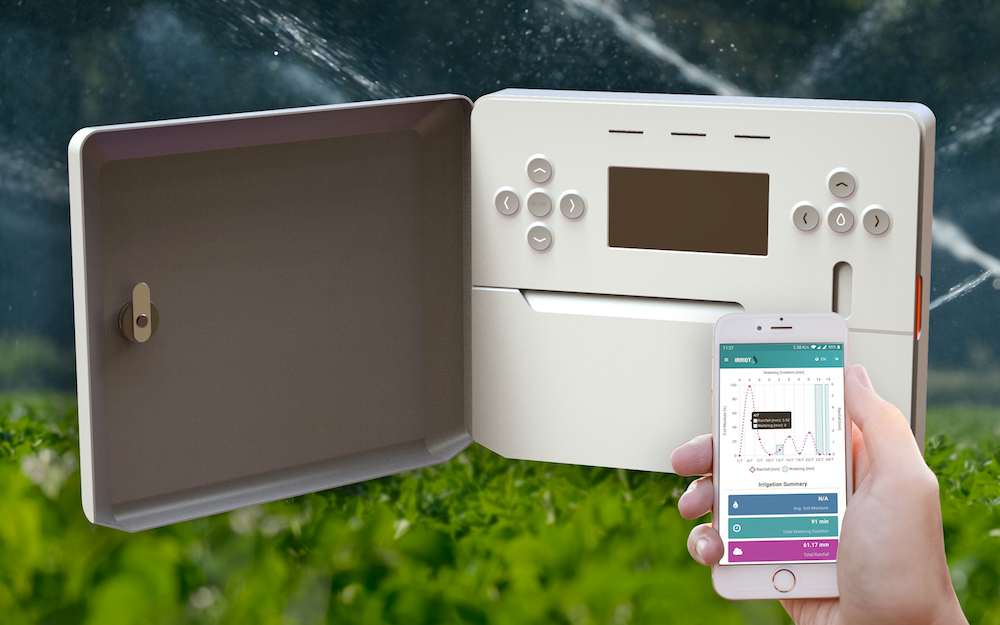 1
Up to 34 sensors (e.g. Rain, Soil Moisture or Temperature sensors)
2
Up to 15 independent parallel watering programs
Up to 10 start times per program
3
Setup and control the irrigation from anywhere.
Wireless irrigation controller, communicating with up to 32 Remote Nodes. The Base Unit is equipped with a display and a set of push buttons, which allows to configure watering in various ways. Our Base Unit is responsible for 24/7 execution of preconfigured watering schedule, soil state monitoring, events of failure, etc.
The Base Unit is an IoT Device connected to Microsoft Azure IoT Hub*.
Up to 34 sensors (e.g. Rain or Soil Moisture sensors)
Support of Cloud Based 3rd party sensors (temperature, flow, pressure)
Up to 15 independent watering programs
Up to 10 start times per program
One shot or custom programs
Fine tuning of watering times (1min to 10hours)