Possibility for farmers: we are looking for international pilot installations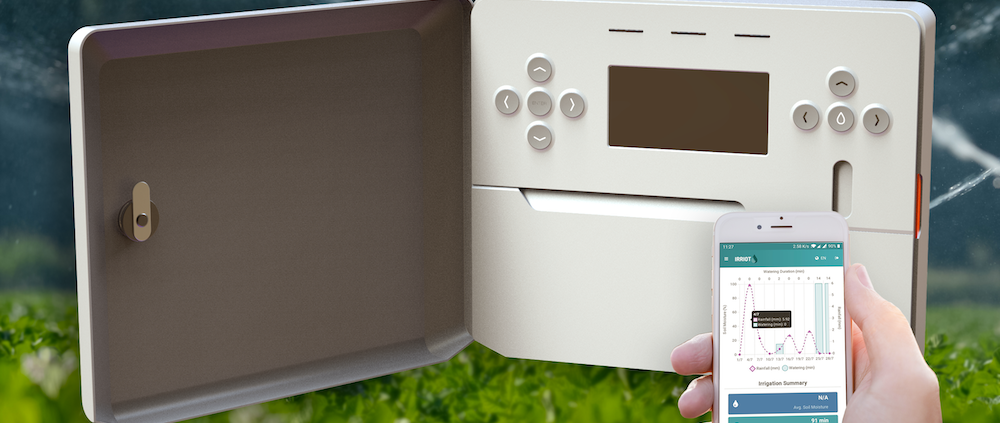 We are currently looking for international pilot installations where we provide the irrigation automation equipment needed for manufacturing cost. If this would be of interest to you please read more below and contact us here!
IRRIOT, is a company in the forefront of wireless precision irrigation automation. We deliver a complete system for automating magnetic valves and controlling the irrigation to the very last drop of water.

Our system consists of three parts. First we have the irrigation controller, or as we like to call it the base unit: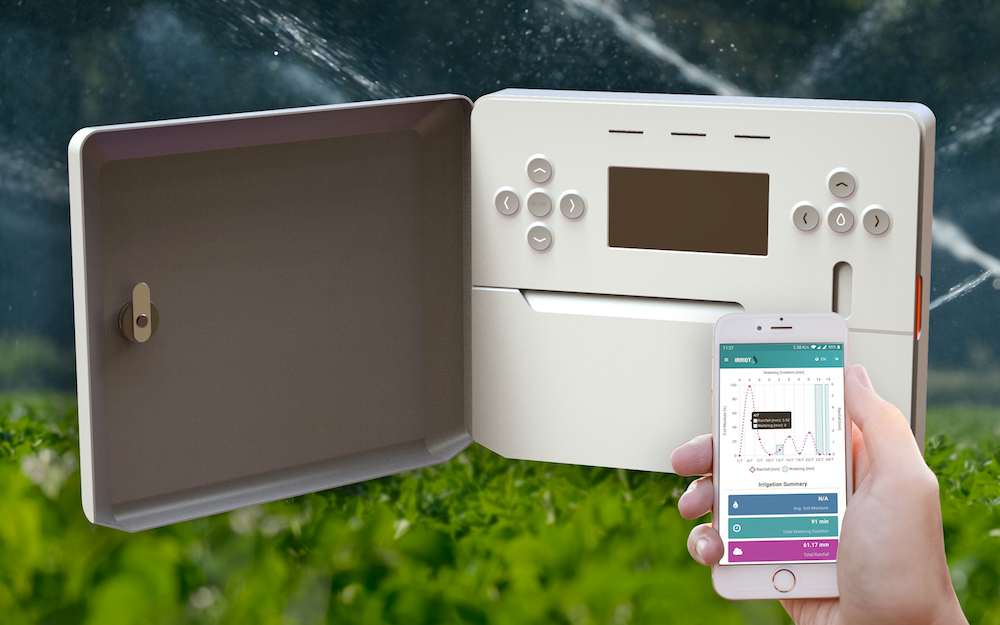 The base unit communicates up to 5km, completely wireless, using LoRa (long range radio) and sends commands when to open and close the magnetic valves. The decisions when to open and close the valves are done by your preconfigured settings combined input from weather data and sensor data.
In the field you will find the second part of our solution, the remote unit. The remote unit have 2 tasks: the first is to receive and execute commands from the base unit. Basically open or shut the valves. The second task is to gather sensor data and send it to the base. The sensors could be air temperature, soil temperature, soil moisture level, flow meters etc.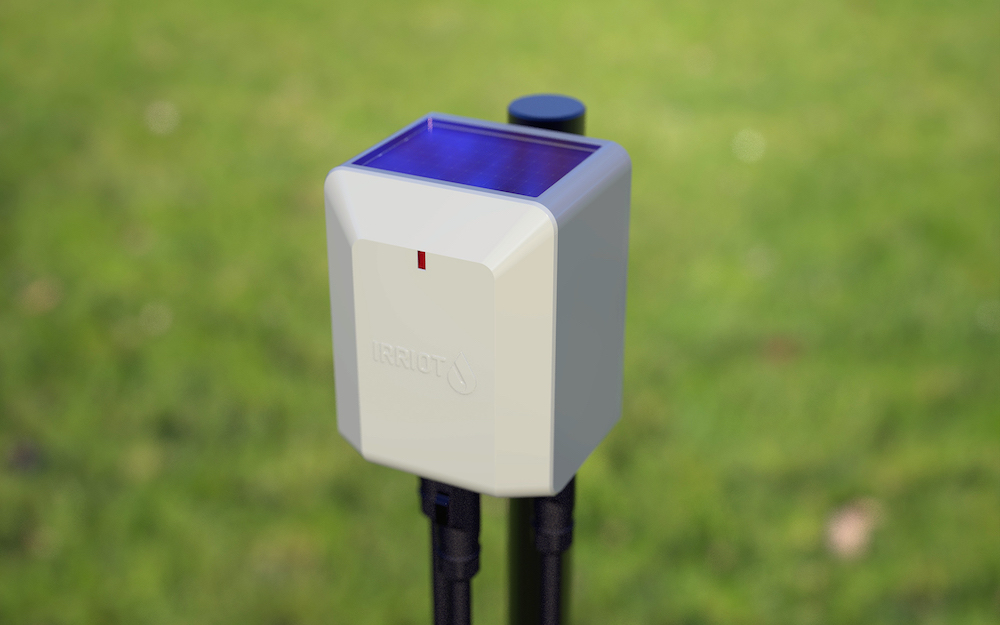 The third part of our system is the cloud software, at the tip of your fingers you can control your irrigation, check your irrigation logs, get alarm if something gets wrong, start one shot program or make custom programs.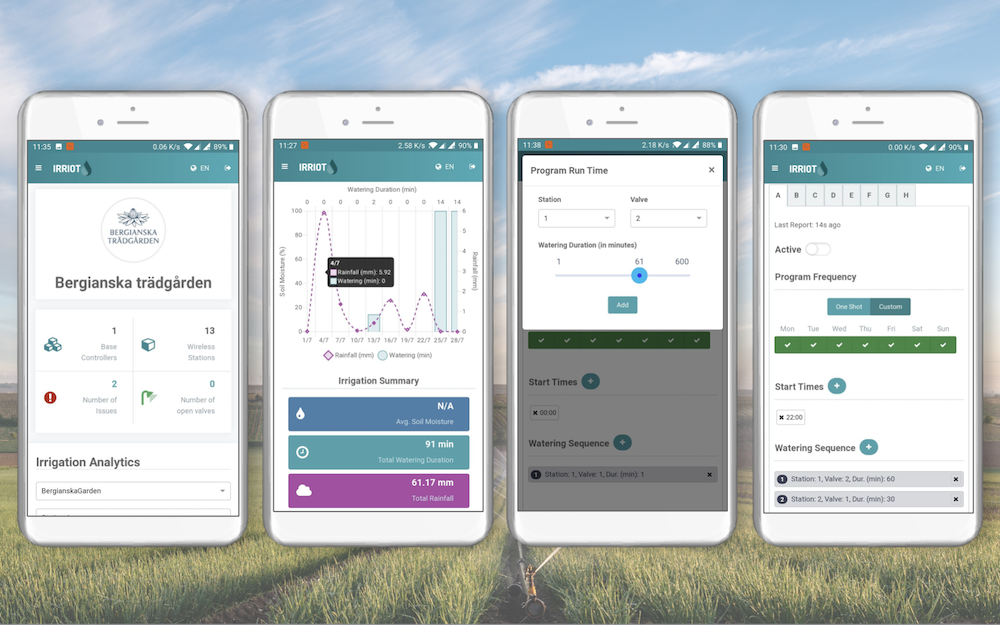 Once again, if this sounds of interest to you please contact us!
https://www.irriot.com/wp-content/uploads/2020/05/catalogpic_small.png
625
1000
Johan Wendt
https://www.irriot.com/new/wp-content/uploads/2020/05/Artboard-1@4x-300x129.png
Johan Wendt
2020-06-02 11:40:44
2020-06-05 07:56:53
Possibility for farmers: we are looking for international pilot installations