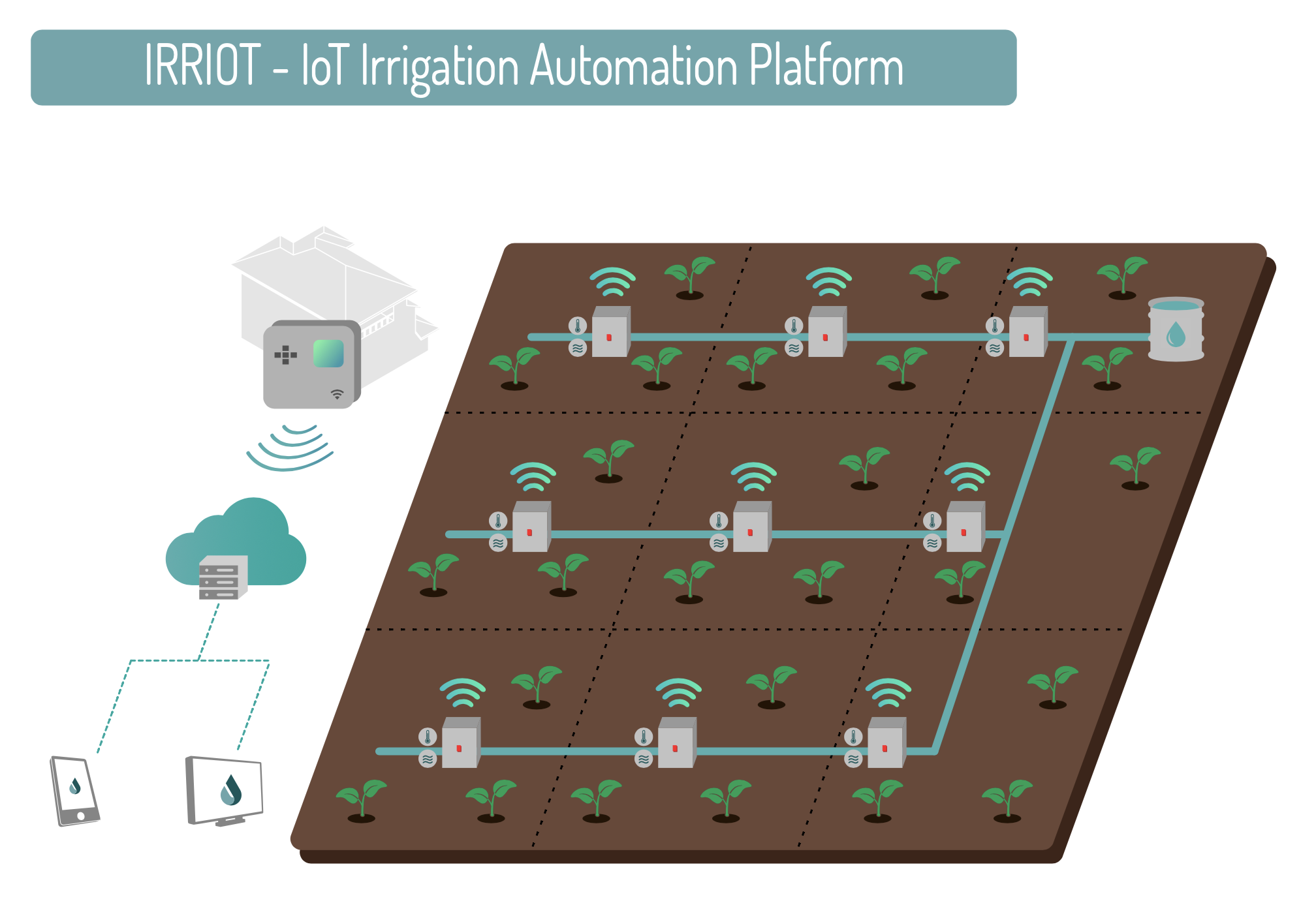 1
Controller
Irrigation controller
WiFi(LTE)
Weather services
IoT cloud
Big data
2
RTU

Wireless
Solar powered
Magnetic valve
Mobile
Alarm
Sensors
3
Cloud functionality
24/7 monitoring
Alerts
Historical data
Analytics
Controller configuration
Irrigation programs
IRRIOT implements the next generation of commercial irrigation solutions. IRRIOT platform enables efficient watering where originally it was not possible or very impractical. As an irrigation solution IRRIOT aims at reaching optimal soil conditions, by intelligently dimensioning the water supply to the intended zone.
An irrigation system controls electrically operated valves from the central computer, Irrigation Controller. The key difference of IRRIOT Wireless Irrigation Controller from the classical controller, is the use of wireless two-way communication to the valves/sensors. In practice it means IRRIOT introduces wireless valve that could be situated at any remote location (*1-5km from Irrigation Controller).
The solution consists of several parts – Wireless Irrigation Controller, RTUs, Cloud Based Control and Monitoring.
*based on LoRa radio technology transmission capabilities: 2-3km in urban environment, 5-10km in rural areas.