The Strawberry Farmer Who Got Tired of Timers

Automating irrigation is a success factor for all growers, until IRRIOT's wireless system became available, these growers had to rely on cable-based systems. In theory, the cable-based systems work well, but in practice with everything that cable breakage means, they are impractical – the fact is that in many places it is strictly impossible to install with cables.
Roads, streams, ditches, buildings, forests, etc. – this is what the surroundings look like for most growers and this means it is impossible to bury cables.

One of many growers living in this reality is Fredrik who runs Ulvagubben. At Ulvagubben, strawberries are grown in the open air and in tunnels.Their automation solution has been a large set of timers that control the valves, these timers deliver another major problem – they are impossible to sync and a lot of time has to be spent manually going around and adjusting them.
In the middle of the season, Fredrik chose to automate his cultivation with IRRIOT, since no cables need to be buried, the installation does not cause any disturbance.
IRRIOT's base unit was centrally located and supplemented with a rain sensor. Out in the field, 26 remote stations were placed to control the valves, these in turn were supplemented with 7 humidity and temperature sensors.
In the picture below you see an overview of Ulvagubben's farm.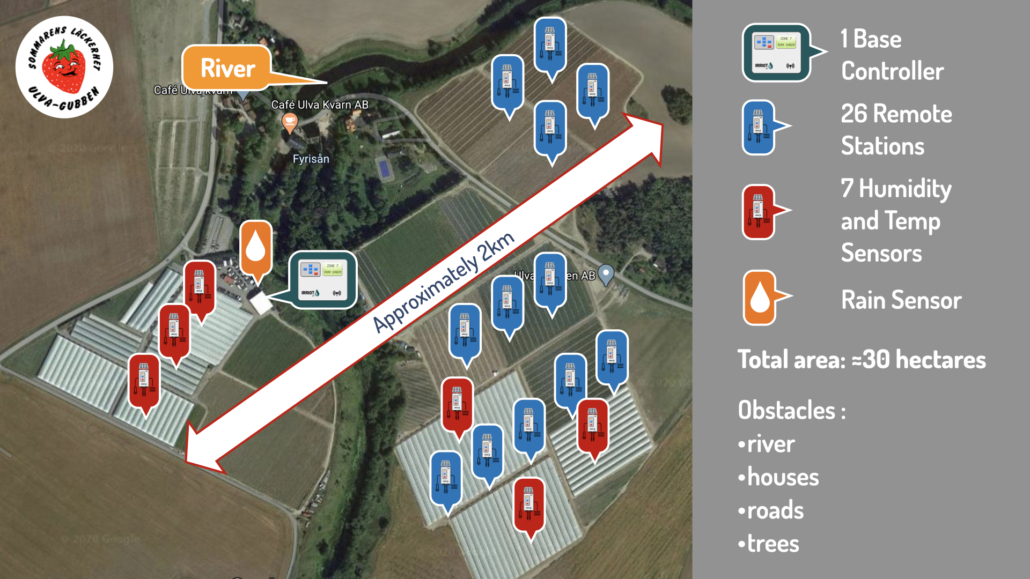 In the field it looks like this: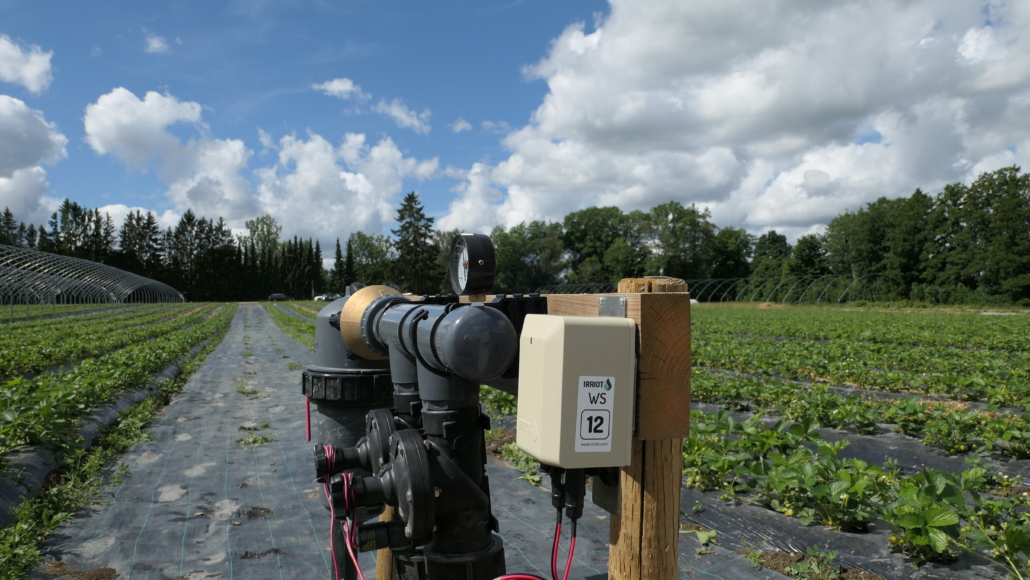 Before we wrote this, we called Fredrik and asked how it felt with the new system – "We are very happy customers of IRRIOT" he replied!
https://www.irriot.com/wp-content/uploads/2020/11/P1000501-scaled.jpg
1441
2560
Johan Wendt
https://www.irriot.com/new/wp-content/uploads/2020/05/Artboard-1@4x-300x129.png
Johan Wendt
2020-11-25 09:31:27
2022-05-17 10:36:30
The Strawberry Farmer Who Got Tired of Timers